Photography & Text: 

© Anna Rubingh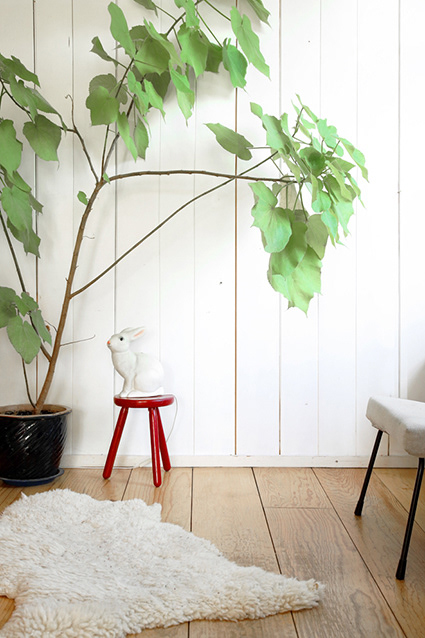 I've known Roos for ages, as we've studied together at the Amsterdam Acadamy for Photography years ago and after that did several photography trips together, my Sweden trips I did together with Roos.
Roos lives in a small typical Dutch village just outside Amsterdam. The story of her home is a special one; The converted farmhouse she lives in was initially converted by her parents when they moved from Amsterdam to the Dutch countryside in the 1970ies. After having lived in Amsterdam for a while Roos moved back to the old farmhouse converting it yet again, this time dividing the home she grew up in into two separate homes, providing a home for Roos and her family as well as for her mother who still lived in the home Roos grew up in.
They did a great job making it look like the interior was centuries old, carefully looking for just the right materials, old materials most of the time. Her home has always inspired me; the old wooden panelling of the walls, they really made to look as if they have always been there, the beautiful old doors, the beams, the kitchen made with old wooden kitchen doors Roos found somewhere, all beautifully put together.
Roos loves to mix furniture and accessories  from different periods, modern vs old, vintage design from the 70ies vs  new, things she carefully selects,  preserving memories and creating new ones and thereby creating her own personal style.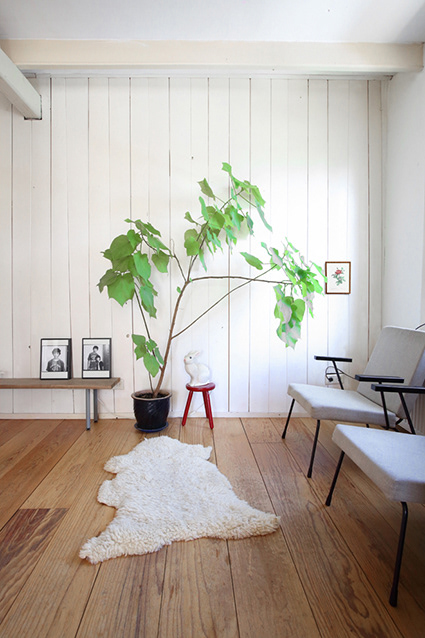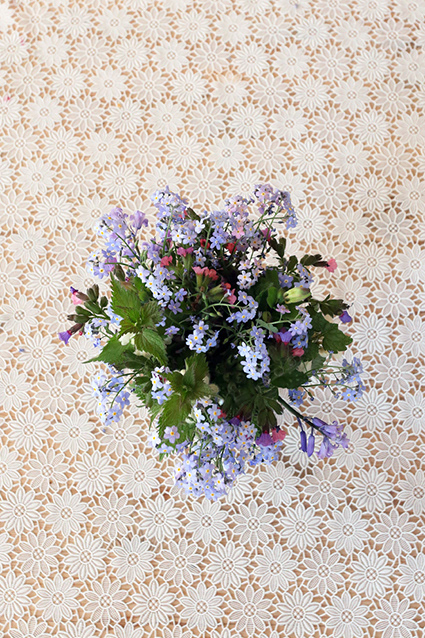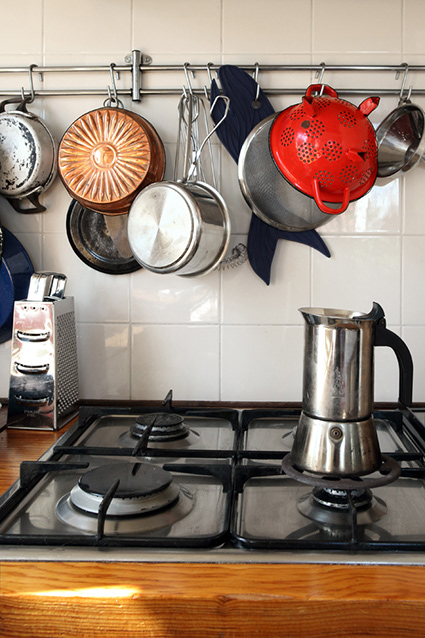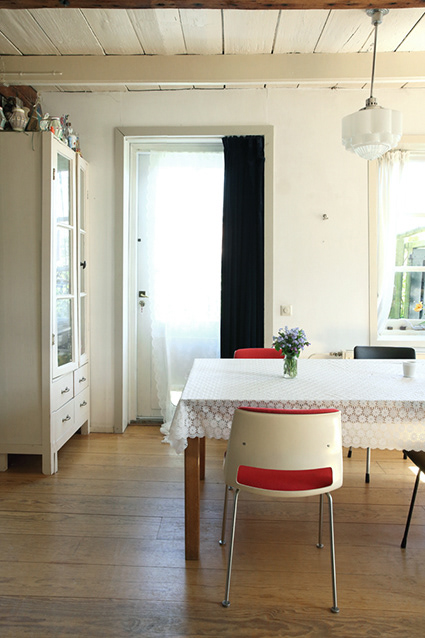 As a photographer Roos's passion is people, people she tries to capture as genuine as they come showing both their strength and their vulnerability. Even when she shoots a series without people traces of that continuing theme in her work will always be visible.
In her small walled farm garden she created a lovely place to just sit and have a coffee, a bigger outdoor place to be is the communal orchard Roos and other people from her village planted at the edge of the small village near the village allotments. It's a nice place to be on beautiful sunny days and besides that the orchard provides apples for everyone in the autumn.
Roos is a great cook and with a certain ease puts together lovely home cooked meals and great cakes. Part of her work is in a kitchen of a hip Dutch lunch restaurant. When I asked her to share one of her recipes she gave me the recipe of this lovely dark chocolate cake with raspberries. "I've made it for a lot of birthdays" she told me when she gave me the recipe, "it is always a winner!" And so it is.
--------------------------------------------------------------------------------
For the love of food I ask for favourite dishes while I'm doing a shoot. What somebody likes to cook, bake and eat tells something about that person as does the way they live.