Photography & text: © Anna Rubingh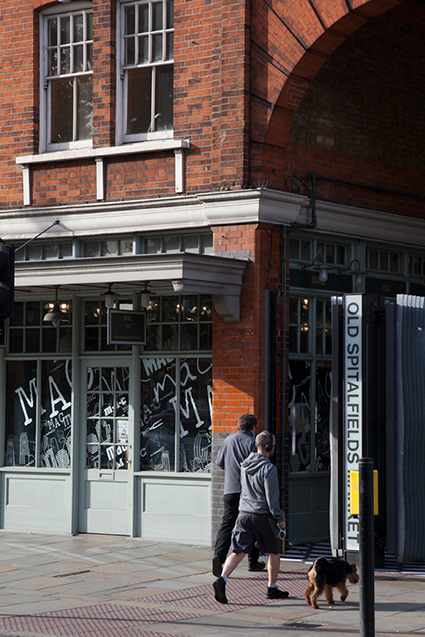 Old Spitalfields Market is located in Central East London, just outside the City of London. Being in the centre of a revival in the area it is one of the places to be for hip Londoners as well as tourists.
The original Victorian buildings dating back to 1887 have been renovated at the end of the 20th century and the market is now one of London's major markets with stalls selling contemporary and vintage fashion, music, arts & crafts, bric-a-brac & antiques and food.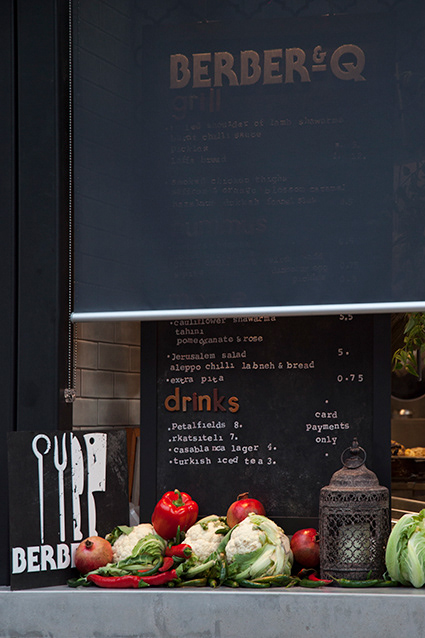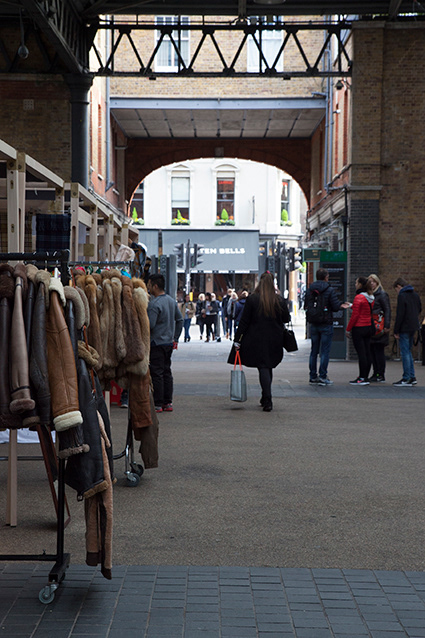 In October 2017 a special area called "The Kitchens" opened. It is basically  a place where street food versions of some of London's hippest restaurants are served on the market floor. Immediately after opening it was extremely popular with both market visitors as well as people who are working in the many offices in the area, being near the City of London. People queue up at lunchtime to grab their favourite lunch at one of the super modern food stalls.
There's a wide range to choose from; Berber & Q, one of my favourites, serve Moroccan/ Middle Eastern style food, including super hip grilled cauliflower, Dumpling Shack serves one of the best Chinese dumplings in London, Flank cooks British beef, nose to tail and Rök are into classic Scandinavian cooking in street food format, to pick just a few.
Around the market square you'll also find a wide range of shops and restaurants; Ottolenghi Spitalfields is just around the corner (the famous London Israeli chef who made, with his version, middle eastern food hip and popular) and there is also a Carluccio's restaurant.
Spitalfields is one of the places to be right now in London and if you are there don't forget to give The Kitchens a try for lunch.