Photography & Text: © Anna Rubingh
Mara lives, together with her dog Lou, in an old converted inn in a historic small village in the north of the Netherlands. Accidentally stumbling upon the place as she came along house hunting with a friend, she found herself suddenly the owner of this historic former inn which she fell in love with at first sight.
Mara, who is an interior designer, turned the upstairs part of the 19th century building, where the former inn rooms were located, into a spacious loft style open plan living area, respecting the old elements that tell the history of this special property. The markings and colors on the old wooden floorboards still show you where the old inn rooms used to be. In her design Mara mixed up the old authentic elements with vintage industrial elements adding her own personal mix of furniture and accessories combined with art she collects. The old dusty attic was turned into a luxuriuos and spacious guestroom that she also rents out as a room for artists in residence as she does her authentic gypsy wagon in the garden.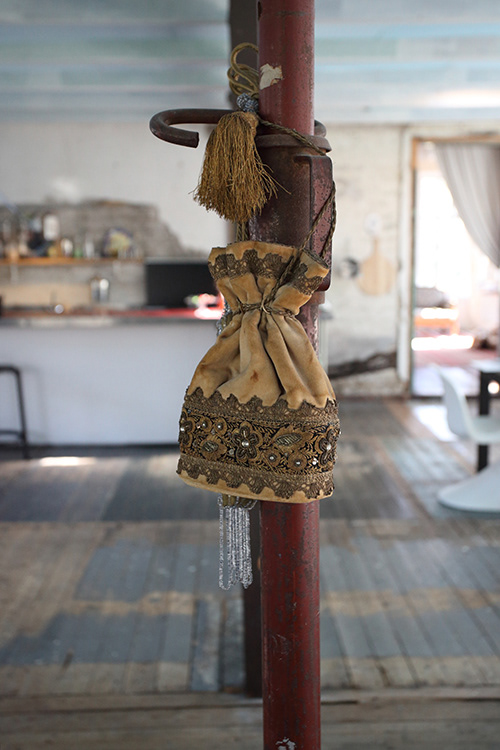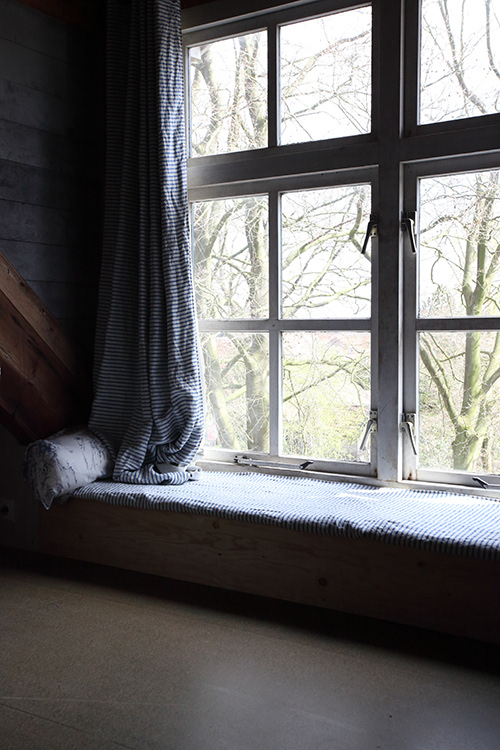 On occasion you can lunch or dine at Mara's restaurant, Le Brocope, named after the famous cafe Le Procope in Paris. Mara likes to cook French style dishes. She serves a table d'hôte before concerts she organizes in Le Brocope. The restaurant, concert theater and gallery are on the ground floor of the old inn, where they have always been.
Once I had a buffet style lunch in the garden of her restaurant where she served a beautiful
chocolate tart
for dessert. This classic French Tarte au Chocolat reminds me of that.
____________________________________________________________________________________
For the love of food I ask for favourite dishes while I'm doing a shoot. What somebody likes to cook, bake and eat tells something about that person as does the way they live.
On the page
Oldeberkoop
you'll find images of the village Mara lives